Main Bavarian Mobile Bar:
Our mobile bar has an internal seating and service area and provides an impressive 'eye catching' centre piece and attraction for your show / event. Our main bar offers so much more than a standard mobile bar unit.
This is because it 'folds out' to provide an exciting and attractive undercover bar facility without the need for the venue to erect a marquee.
Our mobile bar can be equipped with a beer garden with external seating area. Also if a marquee is required we work closely with regular suppliers who can provide wooden flooring and carpet, linings, chairs and tables and on occasion, a staging area.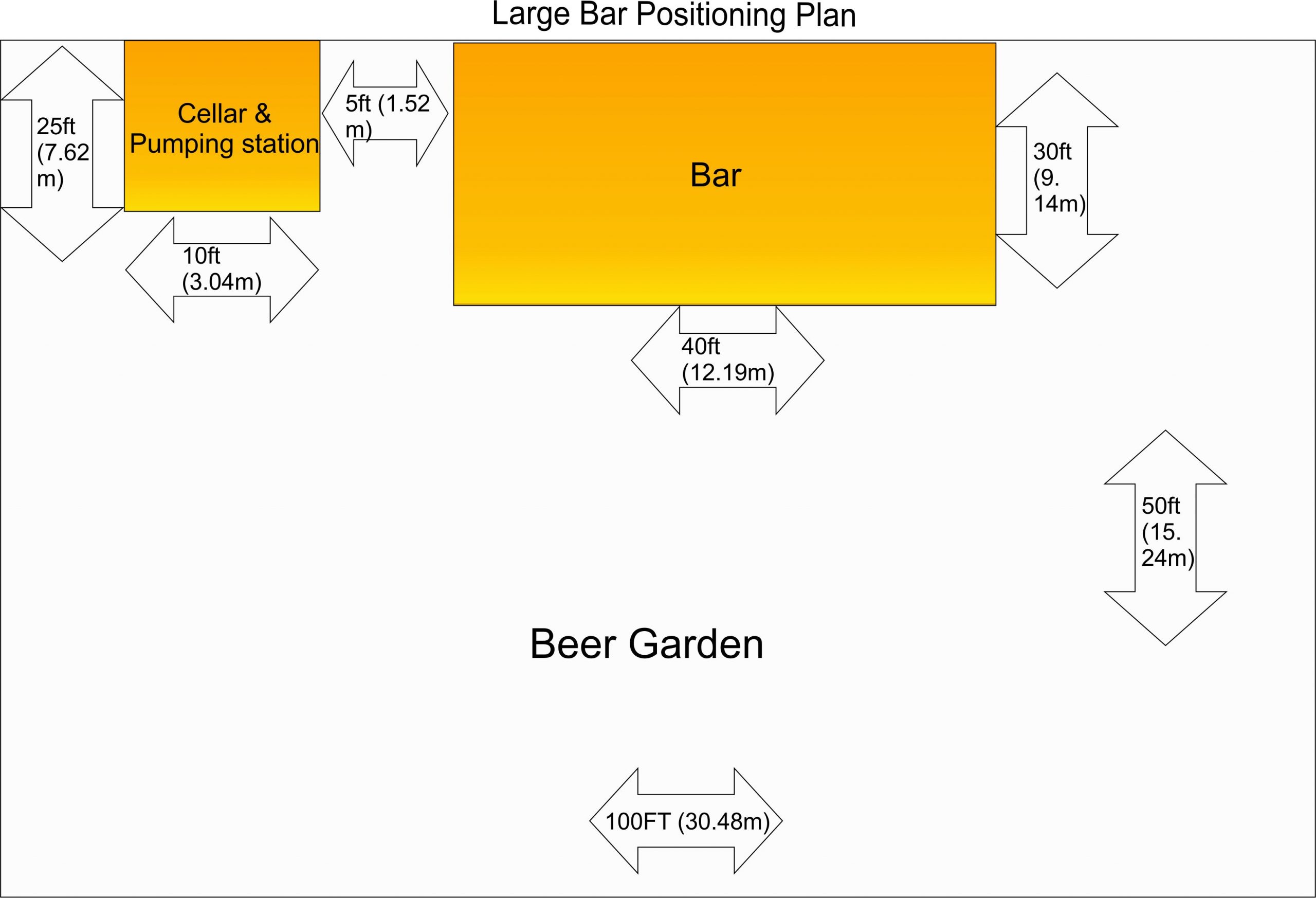 Please note, the size & positioning of the beer garden is adjustable, however the size & positioning of the other units are not adjustable.
Small Bar Unit:
Our smaller Mobile Bar is quick to set up at approximately 3 hours.
The total area of the whole unit is 30ft long by 20ft deep. Cellar lorry at the rear is 20ft by 10ft. The stock and power unit trailer is 30ft by 10ft.
We have an Epos system and custom made beer fonts.
We will gladly theme our bars to your specifications, if required.
This bar, like our large bar, has an optional beer garden.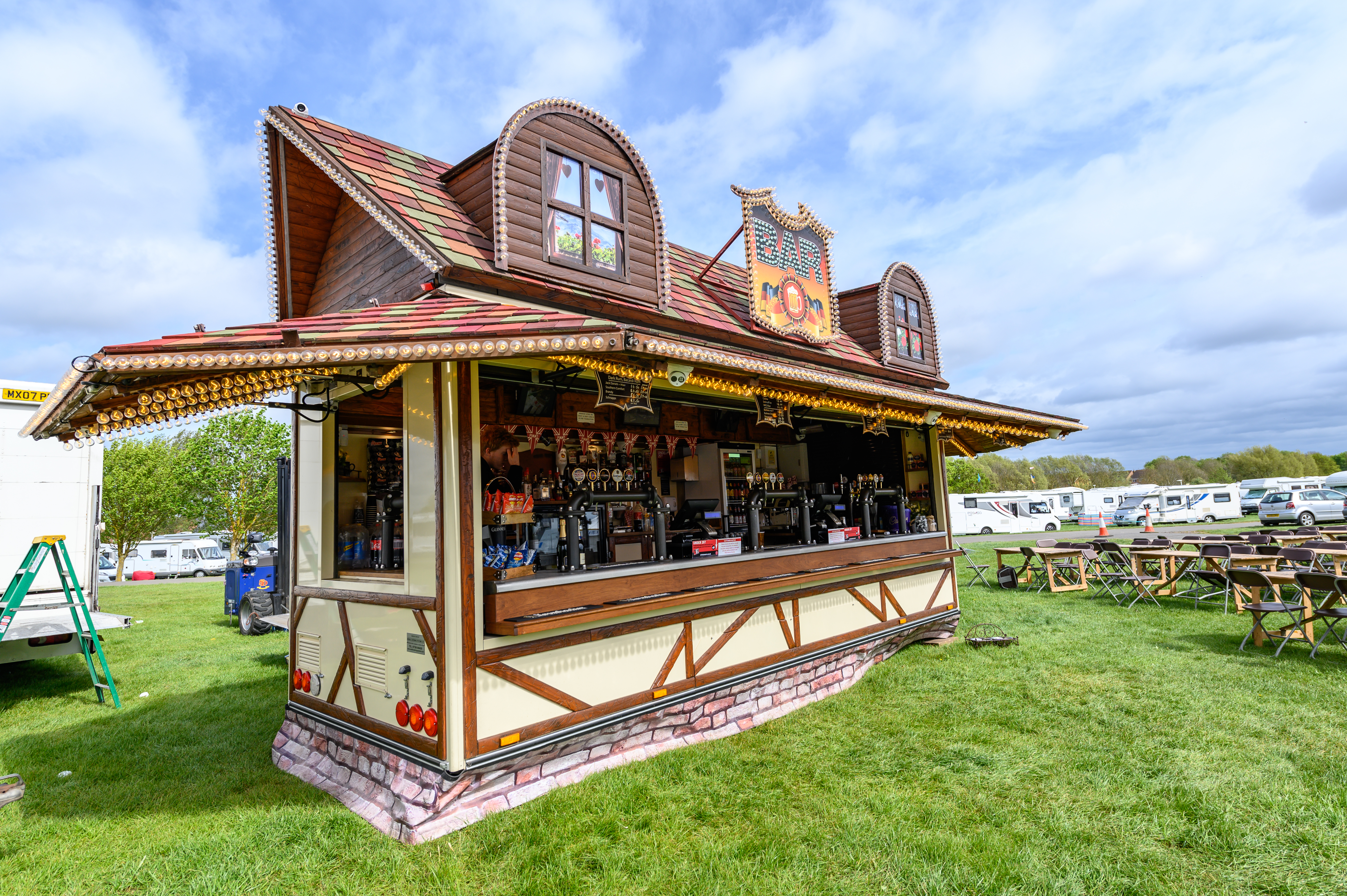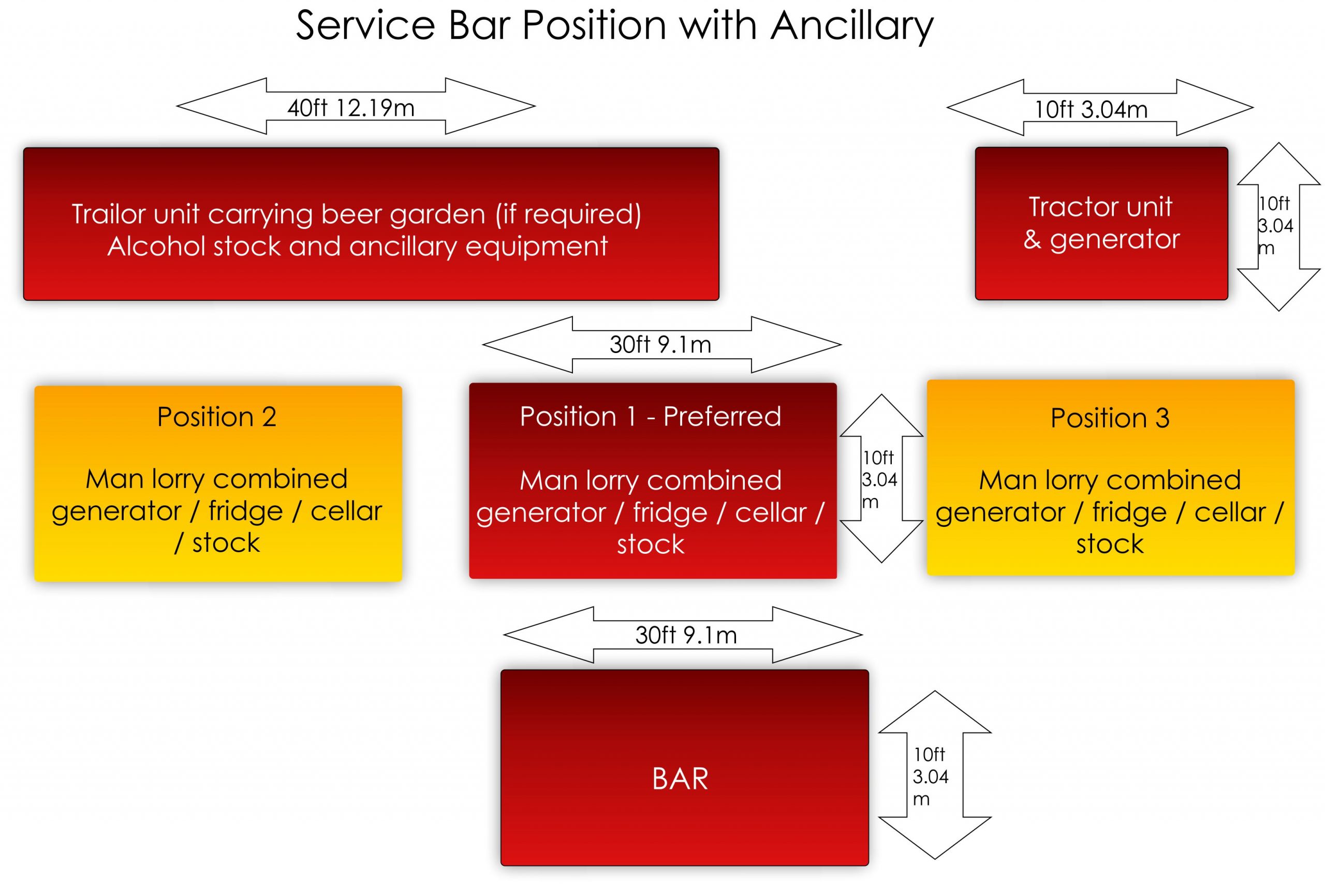 Preferably sited at the rear of the bar but can be relocated if required
Man lorry is preferred position, but can be moved anywhere within the footprint, given enough notice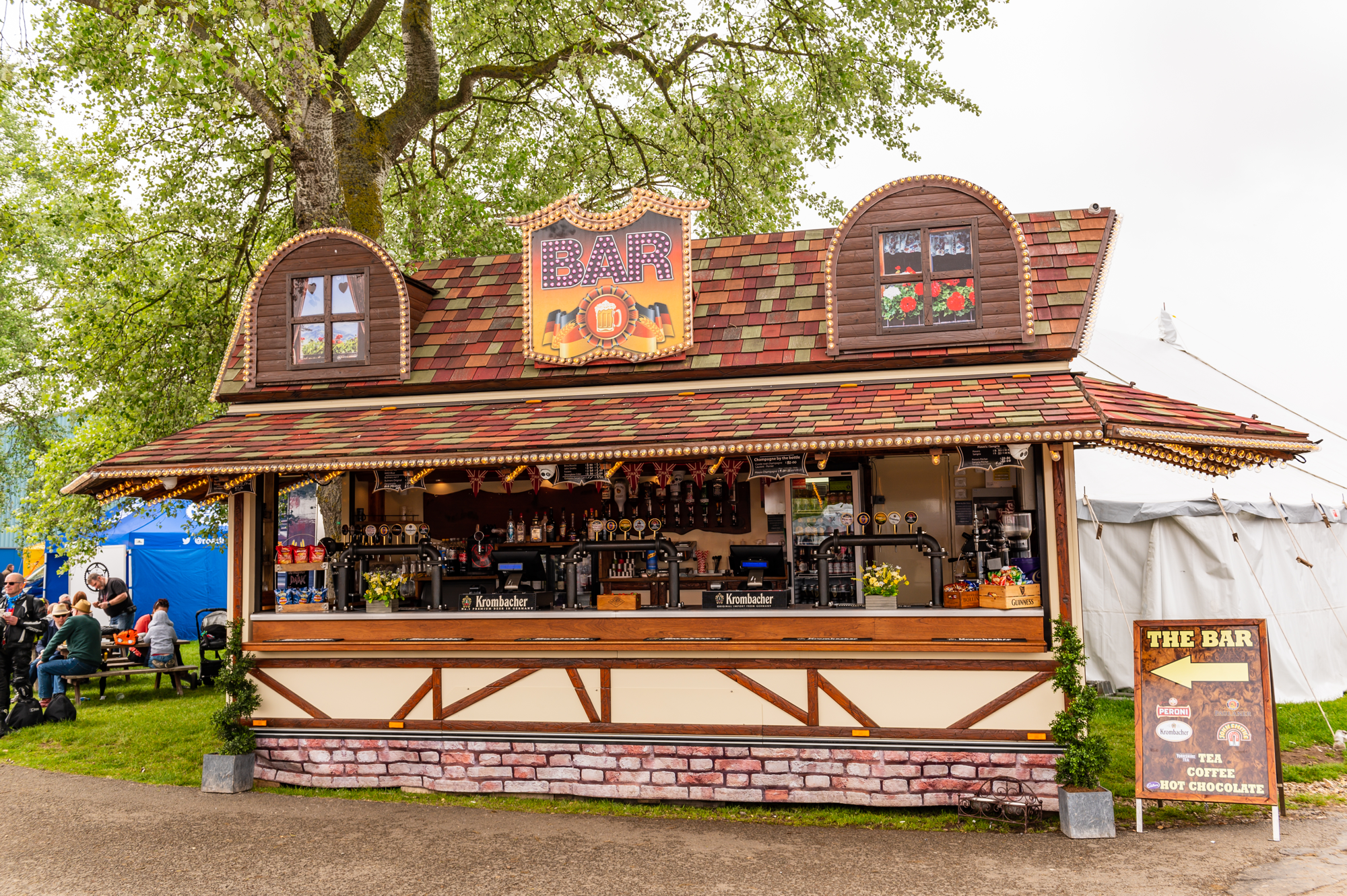 Swing Grill:
German Style Swing Grill. Ideal for all outdoor events.
The Swing Grill manufactured in Germany to the highest quality standard, comes with a stainless steel grill and fitted hand winch system, making it easy to adjust the distance between the grill and fire.
The surrounding German style chalet has been built to the highest specification and able to withstand all weathers.
Fully covered with lighting.
We offer delivery, setting up and operation of this facility if required.
Available for hire. Please contact us for further details.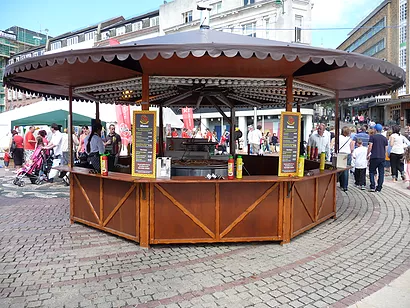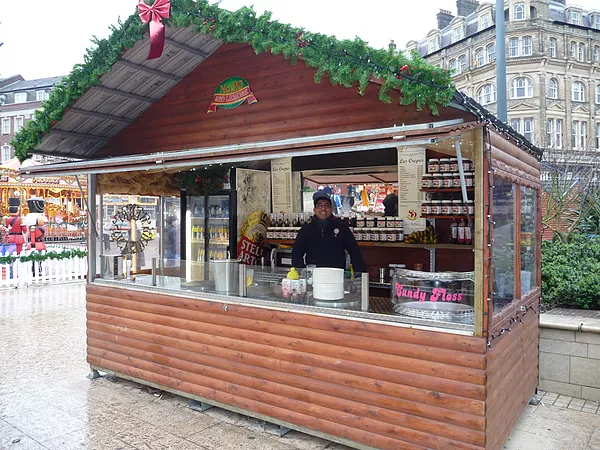 Crepe Stall:
The Crepe Stall comes in a 4m by 2m chalet. It offers both sweet and savoury fillings to cater for every taste.
Each crepe is cooked in front of the customer on traditional cast iron creperie griddles. Once cooked the crepe is placed on a plate for the customer to eat and enjoy on the move.
The crepe stall is available to hire and suitable for all outdoor events.
For further information. Please contact us.